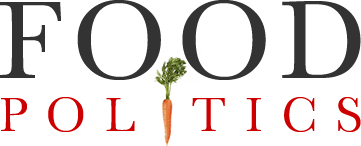 by Marion Nestle
Food Navigator's Special Edition on Sports and Fitness
FoodNavigator.com collects its recent articles about sports and fitness into a Special Edition: Sports & fitness: From niche to mainstream:
Devices enabling us to track our diet, sleep, food intake and exercise regime – coupled with a new breed of personalized nutrition apps – are giving regular consumers access to tools and data that have historically remained the preserve of elite athletes and fitness freaks.

But is this creating new opportunities for food and beverage companies? Has the audience for sports nutrition products (bars, powders, beverages, gels, shots and supplements) evolved? And as ordinary mortals and weekend warriors start to engage with the category, are their needs the same as those of the hardcore sports nutrition audience?