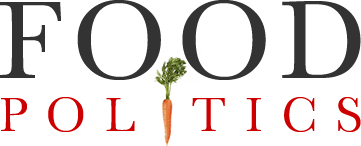 by Marion Nestle
Weekend reading: Organic Profit / Prophet
Andrew N. Case.  The Organic Profit: Rodale and the Making of Marketplace Environmentalism.  University of Washington Press, 2018.
I did a blurb for this one:
Organic Profit is a great read for anyone interested in knowing how the Rodales and Prevention Magazine helped bring organic foods from cult to mainstream and from pesticide-free produce to environmentally conscious lifestyles.  This is biography, social history, and contemporary politics, all viewed through the lens of the fastest growing segment of the U.S. food system.
Here are a few brief excerpts from the last couple of chapters:
The surge of public interest and engagement with environmental issues in the 1980s provided the Rodale Press with an opportunity to make a renewed case for reforming the food system.  As a privately held firm that did not need to meet the quarterly demands of shareholders, the company enjoyed the freedom to pursue projects that did not create immediate returns.  To address the farm crisis, the company relied on the tools of the marketplace…to generate public support for reforming how food was grown, distributed, and consumed in the 1980s.
Yet the impact of these efforts was limited at best….Rodale's story does not resolve the tension between prophecy and profits, but it does illustrate the complexities of green consumerism and the many unresolved questions about the choices we face in an era of unprecedented environmental change….
The crowded marketplaces of consumer societies have succeeded in providing an array of choices at the exact same time that consumer societies have failed to tackle global climate change and many other issues of health, equity, and sustainability.