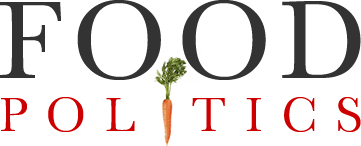 by Marion Nestle
South Africa's really bad Listeria outbreak: record-setting and not over yet
Outbreaks of foodborne illness occur frequently but some of them grab my attention more than others.
Take, for example, the Listeria outbreak still going on in South Africa, reasonably well understood, and now under litigation.
I've been tracking it by reading Food Safety News, following food-safety lawyer Bill Marler's blog, and now keeping up with the class action suit filed in that country.
As of late March, the outbreak, which started in January 2017, has caused at least 982 cases of illness—and that's just how many have been reported.
Of these, the final outcome is known for 70% (687 cases).  Among these, the death rate is distressingly typical for Listeria infections—28% (189 deaths).
The South African version of the CDC has produced an epi curve:
Note that products were not recalled until most cases were identified.  This outbreak was hard to solve.
Marler tweeted an Infographic on how the Listeria spread.
The good news: new cases are declining.
But in January this year, long before these figures were reached or the cause identified, the World Health Organization called this the largest Listeria outbreak ever recorded.
Its cause?  "Polony," a ready-to-eat meat product produced by a company called Tiger's Enterprise Food.  This company holds about one-third of South Africa's $412 billion processed meat market.
A large number of meat products have tested positive for Listeria and have been recalled.  Tiger brands says cost of the recalls will be high.
More bad news:
Tiger Brands knew for at least a year that its polony had been contaminated with Listeria, but apparently even when warned in March that
listeria was rampant at its Polokwane factory, the Tiger Brands operation continued to churn out tons of potentially dangerous products, choosing to do only a  "silent recall" of one brand, Mielie Kip,  on February 14. The factory was shut down only last weekend, after the listeria strain was confirmed as being the deadly ST6.
South Africa had developed food-safety standards for the processed meat industry in 2014, but the industry blocked them.
Bill Marler has now teamed up with  Richard Spoor Incorporated Attorneys to file a class action lawsuit against Tiger Brands.
A forensic investigator plans to bring murder charges against the company.
One other interesting aspect is the suspected ingredient in polony:
Remember "pink slime?"  Meet "white slime," a slurry of chicken part leftovers (bone marrow, bone fragments, cartilege, and even meat) thought to be the cause of the outbreak and imported from Brazil, no less.
Brazil, however, pleads innocent and says its products are not to blame.
Marler has offered some free advice to the CEO of Tiger brands, but it may be too late.
Stay tuned.