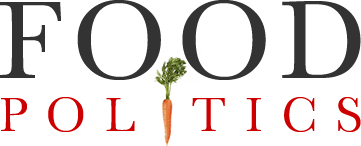 by Marion Nestle
Changing SNAP for the better: the politics
The Bipartisan Policy Center, a Washington-based think tank whose slogan is "Working to find actionable solutions to the nation's key challenges," did a study on SNAP: "Leading with Nutrition: Leveraging Federal Programs for Better Health."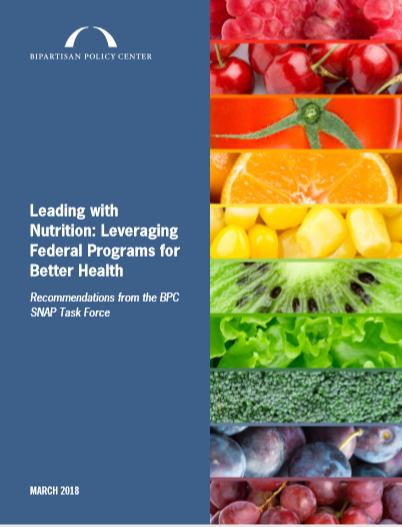 The report extends and updates the SNAP to Health report I was involved with in 2012.
Like that report, this one recommends making nutrition a priority.
Make diet quality a core SNAP objective.
Eliminate sugar-sweetened beverages from the list of items that can be purchased with SNAP benefits.
Support healthy purchases by continuing and strengthening incentives for purchasing fruits and vegetables.
Authorize funds for the U.S. Department of Agriculture (USDA) to conduct a range of evidence-based pilots to improve SNAP participants' diets.
Consolidate USDA authority over the agency's nutrition standards and nutrition-education efforts.
Authorize the USDA to collect and share store-level data on all products purchased with SNAP funds. 7. Strengthen SNAP retailer standards to improve the food environment for all shoppers.
Two of these recommendations jump right into SNAP politics: collecting data and eliminating sugary drinks.
A recent article analyzes issues related to the quality of diets purchased by SNAP participants.  Consistent with previous studies, it finds that the diets consumed by SNAP participants are nutritionally worse than those of people of equivalent low income who are not enrolled in SNAP.   Some evidence suggests that SNAP encourages participants to buy junk food.  It would be good to have better data.
Another recent article explains the politics in no uncertain terms.  Making any change in what SNAP participants can buy with their benefits is blocked by:
America's culture of personal (not social) responsibility
Corporate lobbying by the beverage and food retail industries
Liberal attitudes defending SNAP as income support for the poor
Institutional inertia within USDA and Congress.
These last three constitute what these authors call the "iron triangle" of resistance to changing SNAP for the healthier.  Their advice: try different approaches.
If the Bipartisan Policy Center wants its recommendations followed, it has a lot of work to do.