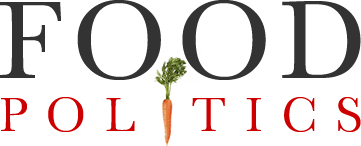 by Marion Nestle
Eating 14.5 pints of ice cream in 6 minutes is not enough to win an eating contest
It's summer, it's hot, and I enjoy ice cream, so I was riveted to learn the sad fate of Joey Chestnut who lost the Indiana State Fair's World Ice Cream Eating Championship because he only consumed 14.5 pints (!) in six minutes (the winner consumed 15.5 pints in that time).
Chestnut, who took second place Sunday, is an 11-time Nathan's Hot Dog Eating Contest champion. He became well-known locally after dominating the 2014 St. Elmo Shrimps Eating Competition, downing 10.42 pounds of shrimp in eight minutes to set a then-world record. He won it again in 2016 by wolfing down 15 pounds of shrimp. And again in 2017, eating 10 pounds and 6 ounces.
The story in the Indy Star only describes the ice cream as vanilla and gives no information about what kind, so it's difficult to estimate its calories.  A pint could run from about 400 to 1,000 calories, depending on the fat content, so we are talking here about 6,000 to 15,000 calories—in six minutes.
Meet Major League Eating, an organization that sponsors—and gives schedules for—national eating contests.
Somehow, I missed the ones in Wisconsin and the Nathan's Hot Dog Contest in Coney Island last Sunday.   Big mistake.   That same Joey Chestnut was the winner, beating his previous records with 74 hot dogs and buns in 10 minutes.
The mind boggles.
Thanks!