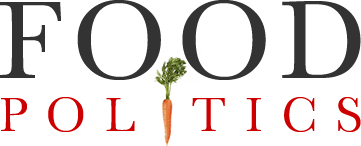 by Marion Nestle
Rice cereals for infants: the arsenic problem
I've been collecting items on concerns about the levels of arsenic in rice, especially rice cereals for children.
The arsenic problem
Arsenic is toxic.  It occurs in food and water in two forms:
Inorganic: a carcinogen and heart disease risk factor
Organic: less toxic, but still harmful
Infant rice cereals are a special concern because they are often the only cereals fed to infants, and arsenic adversely affects infant cognitive development.
How much arsenic is in rice cereal?
In January 2012, Consumer Reports found worrisome levels of arsenic in apple and grape juices.  It followed this with a November 2012 testing of more than 200 products which found measurable amounts of arsenic in every product category, and in both forms:
Further testing in 2014 confirmed these findings.  Because there is no safe level of arsenic, it's best not to have any, let alone the amounts found in commonly consumed products.
But in March this year, a report from Healthy Babies/Bright Futures (HBBF) found six times more arsenic in infant rice cereal than in infant cereals made from other grains.
How does arsenic get into rice?
Soil and water naturally contain arsenic, but humans also add arsenic to soil through agricultural pesticides (now supposedly banned) and other sources.
Rice also absorbs more arsenic from soil and water than other grains, perhaps because arsenic resembles the silicon these plants need, but also because rice fields are often flooded to prevent weed growth.
What is being done about arsenic in rice cereal?
In 2016, the FDA proposed limits on arsenic in infant rice cereals, issued a call for public comments, and extended the comment period, but has yet to take action.
The agency's web page on rice an rice products provides:
In March this year, the Government Accountability Office issued a report urging FDA to finalize its guidance (this provides an excellent and well referenced review of the arsenic-in-cereals situation).
The FDA has all the evidence it needs and it is difficult to understand what is holding up its action.  One can only assume politics, alas.
What should you do in the meantime?
It seems pretty obvious that infant rice cereals should be removed from the market unless they can show much lower arsenic levels.
Plenty of other cereals exist.  At this point, those are much better options.