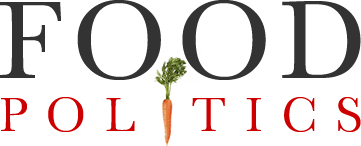 by Marion Nestle
NYU: Six books on corporations, science, and public health
I'm participating in a panel discussion with authors of books about conflicts of interest.  I'm talking about Unsavory Truth.  Other participants:
Moderator: Mark Crispin Miller
Sheldon Krimsky (Tufts) GMOs Decoded (MIT Press); Conflicts of Interest in Science (Skyhorse Publishing)
Mary Holland (NYU) Kim Rosenberg & Eileen Torio.  HPV Vaccine on Trial (Skyhorse Publishing)
Jonathan Marks (Penn State). The Perils of Partnership: Industry Influence, Institutional Integrity & Public Health (Oxford University Press).
Mitchel Cohen (Independent). The Politics of Pesticides: The Fight Against Monsanto's Roundup. (Skyhorse Publishing).
This is from 3-5 p.m., Furman Hall (245 Sullivan Street, between Washington Square  South  & W 3rd St), Room 315.  For more information, click here.