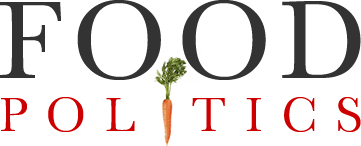 by Marion Nestle
The Iceman's Last Meal: high in fat from ibex, red deer, and cereal grains
I've long argued that the most intellectually challenging issue in the field of nutrition is finding out what people eat.
Here's what it takes:  Using DNA technology, investigators examined the stomach contents of the "Iceman," a man who died 5300 years ago but was frozen in the Alps until his body was discovered some years ago.
The result: "a remarkably high proportion of fat in his diet, supplemented with fresh or dried wild meat, cereals, and traces of toxic bracken."
A recent radiological re-examination of the Iceman, a 5,300-year-old European natural ice mummy, identified his completely filled stomach (Figure 1A) [2]…Previous isotopic analysis (15N/14N) of the Iceman's hair suggested first a vegetarian lifestyle [12, 13] which was later, after careful re-examination of the data, changed to a omnivorous diet [14]. Further analyses of lower intestinal tract samples of the Iceman confirmed that he was omnivorous, with a diet consisting of both wild animal and plant material. Among the plant remains, there were cereals, pollen grains of hop-hornbeam, and fragments of bracken and mosses [14, 15, 16, 17, 18, 19, 20]… In summary, the Iceman's last meal was a well-balanced mix of carbohydrates, proteins, and lipids, perfectly adjusted to the energetic requirements of his high-altitude trekking.
Nearly half (46%) of the bulk stomach contents consisted of animal fat, much of it saturated.  This, apparently, had consequences:
computed tomography scans of the Iceman showed major calcifications in arteria and the aorta indicating an already advanced atherosclerotic disease state [33].
Fascinating, no?  Now if we could do this kind of analysis on a population basis, think of the questions we could finally answer!