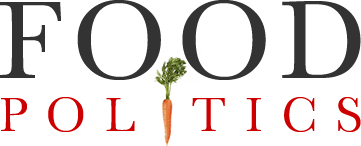 by Marion Nestle
Weekend reading: A Big Fat Crisis
Deborah A. Cohen.  A Big Fat Crisis: The Hidden Forces Behind the Obesity Epidemic—And How We Can End It.  Nation Books, 2013.
Here's my blurb:
Deborah Cohen gives us a physician's  view of how to deal with today's Big Fat Crisis.  In today's "eat more" food environment, Individuals can't avoid overweight on their own.   This extraordinarily well researched book presents a convincing argument for the need to change the food environment to make it easier for every citizen to eat more healthfully.
And from the review on the website of the Rand Corporation, where Deborah Cohen works:
The conventional wisdom is that overeating is the expression of individual weakness and a lack of self-control. But that would mean that people in this country had more willpower thirty years ago, when the rate of obesity was half of what it is today. Our capacity for self-control has not shrunk; instead, the changing conditions of our modern world have pushed our limits to such an extent that more and more of us are simply no longer up to the challenge.