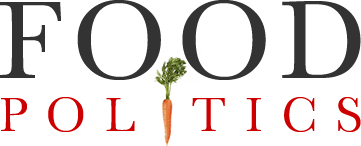 by Marion Nestle
Food & Water Watch: Grocery Goliaths
Food and Water Watch has some excellent new resources on supermarket shopping:
Food & Water Watch found that the top companies controlled an average of 63.3 percent of the sales of 100 types of groceries (known as categories in industry jargon). In a third (32) of the grocery categories, four or fewer companies controlled at least 75 percent of the sales.
I will never think of "choice" the same way again.