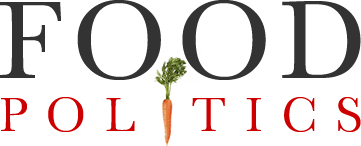 by Marion Nestle
Food movement coalitions: Do you know of any?
I've been giving talks lately on how to strengthen the food movement and my two-word answer is this: build coalitions.
The food movement includes thousands of organizations working on food issues.  For real power, those organizations need to unite around common goals.
At a recent talk in Berkeley, I was asked if I could name some food movement coalitions.  I had trouble thinking of any, but the audience popped up with suggestions and I've added a couple more.
If you know of others, please let me know at marion.nestle@nyu.edu.  I will be tracking these.
The next step: a union of coalitions?