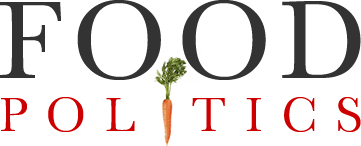 by Marion Nestle
Weekend reading: plant-based and cell-cultured meat alternatives
I can hardly keep up with what's happening with plant-based and cultured-meat products.  Here's my latest collection from various newsletters and other sources.  Take a look at the ones that interest you.  This is a quick way to get a broad picture of where this industry is headed and how these products are viewed.
Bottom line: meat alternatives are big business.
Your questions about fake meat, lab grown meat and clean meat answered.  Let's start off this collection with an explanation of the issues from my former student Maggie Tauranac, now working at the Grace Foundation, and writing in Edible Manhattan. She says: Until we know more about the full impact of these products on humans and on the planet, the jury is still out on whether they will be celebrated, feared, avoided or ignored.
Vandana Shiva's take: Fake Food, Fake Meat: Big Food's Desperate Attempt to Further the Industrialisation of Food:  The promotion of fake foods seems to have more to do with giving new life to failing GMO agriculture and the Junk Food Industry, and the threat from the rising consciousness that organic, local, fresh food is real food: that which regenerates the planet and our health.
Lab-grown insect cells could be the planet-friendly "meat" of the future, according to Grist.
Food Navigator reports on a survey by the International Food Information Council asking Americans whether almond milk contains cow's milk.  16% are not sure, 9% say yes, and 75%, fortunately, say no.
The New Food Economy reports that Tyson's is getting into the plant-based meat product business.  Perdue Farms, Nestlé and Hormel Foods also plan to enter this market.  But note: Critics complain that the products are not really plant-based.
$16B invested in plant-based and cell-cultured meat since 2009  The Good Food Institute noted in two reports that changing consumer attitudes and the boost in sales of meat alternatives are driving these funds.
Impossible Burgers run short as manufacturer 'spares no expense' to double supply: Statements from the company confirm its production capacity and a steep incline in demand has caused the shortage, and sourcing ingredients is not the issue.
From microalgae to 3D printed steak: 'The future is meatless'  As the sustainability agenda rises in the food industry, innovators are increasingly looking at ways of swapping out meat for a plant-based counterpart. FoodNavigator explores three innovations in the sector: microalgae omega-3, scalable mycoprotein, and 3D printed steak… Read
What does 'plant-based eating' really mean, and how can firms tap into the trend?  Next-generation meat, egg, and dairy alternatives have garnered a huge amount of press (and investment), but there are many other ways for brands to meet demand for plant-based foods, says a report from consultancy New Nutrition Business querying whether brands such as Beyond Meat and Impossible Foods are overhyped and overvalued… Read
Analysts: Cell-cultured and plant-based meat could be 10% of the market by 2029:  While wide distribution of lab-grown meat is likely years away, Barclays says plant-based products have garnered favorable consumer response and both sectors could be worth $140 billion.
Plant-based and cell-cultured 'meat' labeling under attack in 25 states: Bills to prevent plant-based and/or cell-cultured products from being labeled as 'meat' or 'beef' have been introduced in 25 US states, and have already passed in states including Mississippi, Oklahoma, Arkansas, Missouri, Montana, South Carolina, North Dakota and South Dakota. But what, if anything, can opponents do to stop them?.. Read
Water lentil milk… a new option in the plant-based dairy case?  A new option could soon be available in the burgeoning plant-based milk category utilizing the protein-packed 'water lentil,' a free-floating seed-producing micro aquatic plant (also known as duckweed and Lemna/Lemnaceae)… Read
After exiting Beyond Meat, how will Tyson do with its own plant-based products?  In an earnings call this week, CEO Noel White said the company's reach will allow it to move quickly into the marketplace this summer.
Research article from Frontiers in Sustainable Food Systems: Climate Impacts of Cultured Meat and Beef Cattle.   
Beyond the burger: A look at the building blocks used to make better plant-based meat: As consumers hunger for options in the red-hot space, scientists are deepening their understanding of how to make the products even more like their animal-based alternatives.