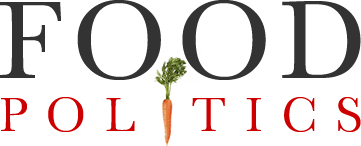 by Marion Nestle
Food companies are donating less money to political candidates
I'm always interested to know how food and beverage companies spend money on candidates.  The Center for Responsive Politics' Open Secrets database is the best source that I know of for this information, but it takes work to find what you are looking for.
Food Dive has a summary of donations from ten leading food and beverage companies.
Food Dive's explanation for why donations have dropped since 2016, especially to Republican candidates?  The companies think it works better for them to stay out of today's polarized politics.
Or maybe they think the Deomocrats will win this time?