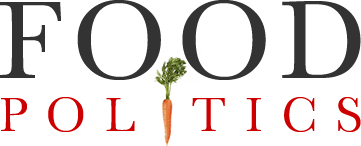 by Marion Nestle
Fungal protein, veganism, and venture capital
I don't usually pay attention to press releases for food products but this one caught my eye.
Just announced, Nature's Fynd, the buzzworthy food-tech company growing a nutritional fungi protein named Fy™ that recently raised over $150M in equity and debt financing, opened preorders for a limited release for its Fy Breakfast Bundle…Nature's Fynd is solving a massive agricultural (and business) need.

The business need I get.  As one of my readers, Kristin Ohlson pointed out, this is an example of "veganism meets venture capital."
The agricultural need?
Their breakthrough fermentation technology only requires only a fraction of the water, land, and energy of traditional protein sources. And thanks to the natural resilience and efficiency of Fy's base organism, they make Fy emitting 99% less greenhouse gases, and using 99% less land and 87% less water than processing beef. Plus, the products are incredibly tasty and Fy is good for your body—containing all nine essential amino acids and fiber, with no cholesterol or trans fats. It's also vegan and certified non-GMO.
Does this remind anyone of Quorn, which the Center for Science in the Public Interest has been complaining about for years?
Despite what some of the manufacturer's marketing materials indicated, the fungus used in Quorn is only distantly related to mushrooms, truffles, or morels. While all are members of the fungus kingdom, Quorn is made from a less appetizing fungus (or mold) called Fusarium venenatum (venenatum is the Latin word for venomous).
Fy protein comes from Fusar­i­um  flavolapis, which they got out of some Yellowstone hot spring (with permission).
I hope they have done some allergy testing.
I'd like to see the ingredient lists for some of these products.
For the moment, I'll stick with food.