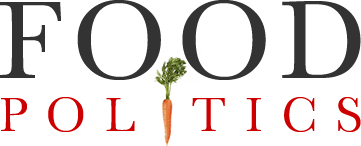 by Marion Nestle
Something new to worry about: feral pigs
The Food and Environment Reporting Network (FERN) and National Geographic have jointly published an investigative report on the battle to eradicate feral hogs.  
Today, there are between six and nine million hogs running wild across at least 42 states and three territories. The exact number is difficult to pin down, and the estimated cost of the damage they cause—probably about $2.5 billion annually, according to the U.S. Department of Agriculture—is likely an underestimate.
I don't know about you, but this came as news to me.  I had no idea there were so many running around wild or that they were causing so much damage.
Rooting is also their most destructive behavior: Pigs drive their snouts and tusks into the ground and, like stubby-legged bulldozers, plow through crops, soil, forest floor, and golf green. They do it in search of grubs or acorns to eat, to cool off on summer days, to communicate, and, as far as scientists can tell, for the sheer joy of it. In the wake of a sounder, a newly planted field can resemble no man's land on the Eastern Front, gutted in a network of trenches and craters several feet deep.
But I can see what the problem is:
"We haven't been able to find a crop that feral swine won't eat," says Stephanie Shwiff, a research economist with National Wildlife Research Center.
While trying to figure out what to do about them, consider this.  According to the USDA, there are now fewer hogs on farms.   Its survey of 4,900 producers found 74.8 million hogs on U.S. farms on March 1, down 2 percent from a year earlier.
I knew you would want to know about this.