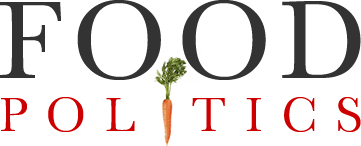 by Marion Nestle
Weekend reading: Safety First for Restaurants
The Aspen Institute's Food & Society initiative, in collaboration with several other groups, has jointly issued a guide for restaurants on how to protect staff and customers from Covid-19.
The new guide includes:
The Diner Code of Conduct, which lays out expectations for dining indoors.
The COVID-19 Pledge, which explains the expectations of restaurant operators and workers to create a safe indoor dining environment.
Ventilation Guidelines, which give restaurants practical, affordable, and accessible help with ventilation systems and best practices.
You can get the whole thing here.
As Corby Kummer, Food & Society's director, explains,
We've fine-tuned Safety First to meet the on-the-ground needs of restaurants as they reopen as quickly, economically, and safely as possible—translating the science of health officials and engineering associations into the day-to-day realities of businesses small and large. That's what restaurants told us they needed, and health departments told us too.
The guide puts everything in one place: how Covid-19 is transmitted; how to prevent it,; what diners, waiters, cooks, and everyone else in a restaurant should do there and at home; how to deal with restrooms; and how to deal with any number of possible scenarios.
It's short, easy to read, and amazingly comprehensive and useful.
We all want restaurants to re-open safely.  Here's how, with thanks to Aspen and its heavy-duty collaborators:
World Central Kitchen
The National Restaurant Association
The James Beard Foundation
The Independent Restaurant Coalition