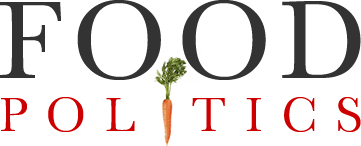 by Marion Nestle
UK Government to restrict TV and online junk food ads to kids (by the end of 2022)
The UK government is actively trying to promote healthier diets.
On June 24, the British government announced:  Introducing further advertising restrictions on TV and online for products high in fat, salt and sugar [HFSS]: government response
Rationale: "Current advertising restrictions for HFSS products during children's TV and other programming of particular appeal to children are insufficient to protect children from seeing a significant amount of unhealthy food adverts on TV, and do not account for the increasing amount of time children spend online. Analysis from September 2019 demonstrated that almost half (47.6%) of all food adverts shown over the month on ITV1, Channel 4, Channel 5 and Sky1 were for HFSS products and this rises to nearly 60% during the 6pm to 9pm slot."
Research basis: The Advertising Standards Authority's  position paper on Advertising to Children.
The final policy
By the end of 2022, establish a 9:00 pm TV watershed for HFSS products [meaning this applies until 9:00 p.m.] as well as restrict paid-for HFSS advertising online.
The HPSS ad watershed applies to all on-demand programme services (ODPS) under the jurisdiction of the UK.
The restriction of paid-for HGSS ads onlinealso  applies to non-UK regulated ODPS.
The policy will be evaluated 5 years post implementation, in 2027.
Critique
From the food industry: Will the UK's junk food marketing clampdown combat childhood obesity?  The UK Government announced plans to limit the advertising of unhealthy foods last week. The food and advertising industries expressed 'disappointment' at 'draconian' measures, while health campaigners welcomed the news but voiced concern over possible future loopholes. With so many complex and interlinked issues driving childhood obesity rates, the most important question remains: Will it work?… Read more 
From The Guardian: "UK government's plans for pre-9 pm ban on junk food TV adverts criticised,"
Government plans to restrict junk food advertising on television and online have been criticised by campaigners who say they contain too many exemptions to affect rising levels of obesity in the UK.

The new rules, which were announced on Thursday and come into force from the end of next year, will ban adverts for products deemed to be high in fat, salt and sugar (HFSS) before the 9pm watershed. Paid-for ads on sites including Facebook and Google by big brands will also be banned.

However, the government has allowed numerous exceptions and carve-outs. Companies will be able to show marketing on their own websites and social media accounts. The restrictions will not apply to marketing by smaller companies of fewer than 250 employees.
So: Are these policies a force for good?  For this, we will have to wait and see.
But all measures aimed at restricting food marketing to children are worth considering, and the UK government is at least taking the issue somewhat seriously.
Tomorrow: The UK's new Food Strategy Report.