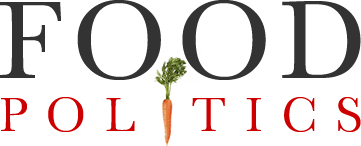 by Marion Nestle
The Daily Harvest recall mystery: update
Breaking news: The ingredient that caused the illnesses among people who consumed Daily Harvest's French Lentil + Leek Crumbles has been identified, sort of.  As suspected, it's the tara flour.  But what's the toxin in the tara flour?  That, we still don't know.
As Rachel Drori, the CEO of Daily Harvest, explains in her latest update (all are here).
At this time, we have identified tara flour as the cause of the issue. Our extensive investigation has involved many experts analyzing data from all sources. We have only used this ingredient in French Lentil + Leek Crumbles and we are no longer sourcing from this producer who does not provide any ingredients for our 140+ other items. This was the first and only time we've used tara flour, which has been available and used in the North American market as a plant-based source of protein prior to our use. Our investigation team will continue working with the FDA, the tara flour producer and others to help determine what specifically made people sick.
To review: Daily Harvest is a company that makes and ships preprepared vegan frozen meals, one of which, French Lentil + Leek Crumbles, has been recalled after several hundred people who ate it developed serious problems with their livers and gall bladders.
The big question: what caused these problems?
As Drori says:
We considered all possibilities, including processing issues or infection, and have ruled all of them out: Hepatitis A, Norovirus, a range of mycotoxins, including aflatoxins, food-borne pathogens including Listeria, E.Coli, Salmonella, Staphylococcus Aureus (Staph), B.Cereus, and Clostridium Species and major allergens including egg, soy, milk, and gluten. Testing also confirmed there are no pesticides or the presence of heavy metal levels that would have caused the reported adverse effects.
The FDA is on the case.  Its most recent accounting gives these figures:
Total Adverse Illness Events: 277*
Hospitalizations: 96*
Deaths: 0
Last illness onset: July 9, 2022*
States with Adverse Illness Events: AZ, CA, CO, CT, DE, FL, GA, IL, IN, IA, MD, MA, MN, MI, MO, MT, NH, NJ, NY, NC, OH, OK, OR, PA, RI, SC, SD, TN, TX, UT, VT, VA, WA, WI
Product Distribution: Nationwide
*Estimate based on Consumer Complaint and CAERs reports received by the FDA
The FDA's previous update noted that the company shipped about 28,000 of these specific meals between April 28 and June 17.
Food safety lawyer Bill Marler, who represents many of the afflicted (and is filing lawsuits), says:
We have filed lawsuits in both state and federal court to more effectively push discovery against both Daily Harvest and the manufacturer of the product, Stone Gate. We need to know what is the likely common ingredient and who supplied it. We need to understand all food safety protocols and what went wrong. We need to know when these companies first were aware of the "Adverse Illness Events" and what was done with that information.
Marler's latest summary is here.
ABC News reporter Melanie Woodrow (@Melanie Woodrow) spoke with some of the victims and their lawyers (not Bill Marler)  She Tweeted:
Spoke w/ two attorneys today who say #DailyHarvest has filed motions compelling their clients to arbitrate, meaning cases would play out in conference room not court. @DlyHarvest says customers agreed to terms that included an arbitration clause.
I truly do not understand why the toxin has not yet been identified.
This situation reminds me of how hard it was to identify melamine as the toxin in the massive pet food recalls of 2006.  I ended up writing a book about this case: Pet Food Politics: The Chihuahua in the Coal Mine.
While waiting for answers, let's all wish the victims a speedy recovery.