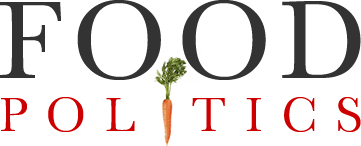 by Marion Nestle
Product innovation of the week: Cannabis ice cream
I learned about this from a newsletter I subscribe to, Dairy Reporter (this is why I subscribe).
Consumers can now taste a new cannabis-infused ice creams made by Boston's Emack & Bolio's in collaboration with cannabis operator MariMed.
The ice creams are vegan, no less.
Two vegan flavors – Cup O' Coffee Chip and Chocolate Sunny Days – have already debuted, and a dairy line is arriving 'in two weeks', DairyReporter understands…"Our R&D team pays close attention to consumer trends and food categories that make sense to consider infusing with cannabis,"​ a MariMed spokesman said. "Ice cream has seen enormous growth, particularly craft ice cream."
They are sold only in Massachusetts for now.​
"MariMed was looking to partner up with an ice cream company to develop products using their full spectrum cannabis oil and CBD,"​ Emack & Bolio's founder Robert Rook told DairyReporter. "We both wanted great tasting product, with clean ingredients infused with the best full-spectrum cannabis oil.
Yum?
I tried to find ingredient lists for these products, but all I could find was a press release.
I wrote and asked for them.
Stay tuned.​