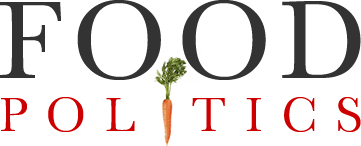 by Marion Nestle
A bill to legalize kratom? What's up with this?
I received an email from the American Kratom Association, an organization I did not know existed. (now, I do).
Landmark Bipartisan Bill Regulating Kratom in the United States Introduced in Congress

Bill will ensure consumers have continued access to safe, regulated kratom products

The American Kratom Association is elated to announce Federal Kratom Consumer Protection Act legislation has been filed in both the Senate and House. This is a monumental moment for kratom consumers and a significant step towards protecting the rights of millions of Americans. The fight is far from won, but we are only arriving at this exciting event because of the support of so many amazing advocates.
What is kratom?  It depends on whom you ask.
The American Kratom Association says:
Kratom is a plant that has been used safely for centuries in Southeast Asia and in the United States since the early 1970s. ..for a variety of health and wellness purposes, including for an energy boost, increased focus, reducing anxiety, and as a personal harm reduction tool for managing acute and chronic pain.   [see KratomAnswers.org for details]
The U.S.  Drug Enforcement Administration agrees that Kratom has a long history of use in Southeast Asia.   But, it says,
Consumption of its leaves produces both stimulant effects (in low doses) and sedative effects (in high doses), and can lead to psychotic symptoms, and psychological and physiological dependence….In the U.S., the abuse of kratom has increased markedly in recent years…The FDA has not approved Kratom for any medical use. In addition, DEA has listed kratom as a Drug and Chemical of Concern.
The FDA says kratom is an unapproved drug and writes cease-and-desist letters to its sellers.
This begins to sound  just like what's going on with hemp and marijuana in New York State (see yesterday's post).
********
For 30% off, go to www.ucpress.edu/9780520384156.  Use code 21W2240 at checkout.