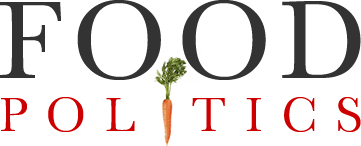 by Marion Nestle
Food Tank's latest list
Here's another one I found out from Twitter.
Food Tank's lists are extremely useful, this one especially.
Here is one example:
11. Black Farmer Fund, United States

A community investment fund that aggregates and redistributes the wealth of social impact investors, Black Farmers Fund provides grants and loans to Black farmers and food businesses in New York. Their goal is to build resilient Black food economies. Through this work, the Fund seeks to repair Black communities' relationships with food. "Black Farmer Fund seeks to provide an alternative way for community-driven Black farmers and food businesses in New York to access capital that is non-extractive, culturally-relevant, and governed by other Black farmers and food business owners," says Olivia Watkins, President of the Fund.
I'm always asked: What can I join?  Who should I support?
This is one great starting place.
********
For 30% off, go to www.ucpress.edu/9780520384156.  Use code 21W2240 at checkout.