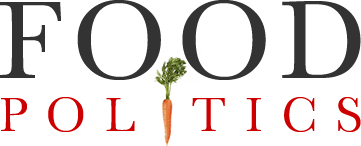 by Marion Nestle
Industry-influenced study of the week: Kombucha
The study: Kombucha tea as an anti-hyperglycemic agent in humans with diabetes – a randomized controlled pilot investigation.  Mendelson Chagai, Sparkes Sabrina, Merenstein Daniel J., Christensen Chloe, Sharma Varun, Desale Sameer, Auchtung Jennifer M., Kok Car Reen, Hallen-Adams Heather E., Hutkins Robert.  Frontiers in Nutrition.  2023;10.  DOI=10.3389/fnut.2023.1190248.
Purpose: "Kombucha is a popular fermented tea that has attracted considerable attention due, in part, to its suggested health benefits. Previous results from animal models led us to hypothesize kombucha may reduce blood sugar levels in humans with diabetes. The objective of this pilot clinical study was to evaluate kombucha for its anti-hyperglycemic activities in adults with diabetes mellitus type II."
Method: 12 study subjects were instructed to consume kombucha or a placebo (240 ml each) for 4 weeks, then later switch to the other one.
Results: "Kombucha lowered average fasting blood glucose levels at 4 weeks compared to baseline (164 vs. 116 mg/dL, p = 0.035), whereas the placebo did not (162 vs. 141 mg/dL, p = 0.078)."
Conclusion: "In this pilot study, the effect of kombucha consumption on blood glucose levels in adult T2D subjects revealed positive effects. Nonetheless, this study was not sufficiently powered to provide more definitive conclusions."
Acknowledgment: "We thank Craft Kombucha, Kombucha Brewery in Washington, DC, and especially founder Tanya Maynigo-Loucks for donating the kombucha and for creating and donating the placebo drink for this study."
Conflicts of interest: "RH is a co-founder of Synbiotic Health; JA has a financial interest in Synbiotic Health. DM serves as President of the Board of Directors of the International Scientific Association for Probiotics and Prebiotics, a non-paid position. All kombucha and placebo drinks were donated by Craft Kombucha. Craft Kombucha did not have any access to data reported in this study. No author has any financial ties with Craft Kombucha. SD was employed by MedStar Health. The remaining authors declare that the research was conducted in the absence of any commercial or financial relationships that could be construed as a potential conflict of interest.
Comment: Synbiotic Health develops and sells probiotic ingredients.  Its "mission is to harness the power of the human microbiome, using the best science to develop precise, scientifically validated microbiome ingredients that support optimal health in every age group."  Craft Kombucha sells its products in classy cans.  Kombucha is a fermented sweet tea; it contains bacteria and yeast (probiotics).   It's easy to find claims for its health benefits if you search for them, but much harder to find science to back them up.  IIf you can demonstrate benefits, you can sell more products.  Hence, this study.  High marks to the authors for including the disclaimer: "this study was not sufficiently powered to provide more definitive conclusions."  Indeed.
My bottom line: drink kombucha if you like it, but don't expect miracles.
Thanks to Laura Schmidt for this one.  Both of us like kombucha drinks, by the way.