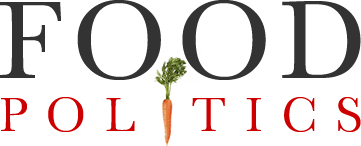 by Marion Nestle
Food-Navigator USA: Special edition on digestive health
Here is another one of Food-Navigator USA's collections of articles on specific topics from the food industry's perspective.  This one is about the endlessly fascinating microbiome, and the probiotics (beneficial bacteria) and prebiotics (substances that feed beneficial bacteria) that keep it healthy.
Special Edition: Digestive health
As pre- and probiotics continue to gain traction in the food and supplement arena, and interest in all things fermented – from sauerkraut to kombucha – gathers pace, we explore how food and beverage manufacturers can tap into growing interest in digestive health, how to market and position products on a digestive health platform without getting into legal hot water, plus new research into the relationship between gut bacteria and health.