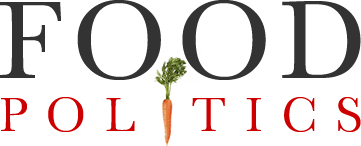 by Marion Nestle
The Color of Salmon
Wild salmon are a gorgeous salmon pink because the fish eat marine krill, tiny crustaceans loaded with pigments – mainly one called astaxanthin but also another called canthaxanthin. These get incorporated into the salmon's flesh and can be identified by testing laboratories….
Farmed salmon, alas, are not fed krill. Instead they are fed pellets like the ones fed to cats or dogs. As a result, their flesh is an unattractive gray color. Research on the industry-important question of what best sells salmon demonstrates two things: the darker its pink color, the more likely you are to choose it over more lightly colored salmon; and if the salmon is gray, you will not buy it at all.
So salmon farmers resort to cosmetics.