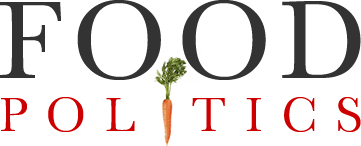 by Marion Nestle
Question: Do people eat worse diets when sick?
Shari would like an answer to her question: "Why is it that when a person doesn't feel well, she tends to eat less healthy foods, such as those with more fats and carbs? The last few days, I have been fighting a nasty flu-like bug. I've actually eaten a lot of things that are typically off my list. Yes, I ordered the pastrami! Yes, I ate lots of noodle soup. And, (my goodness!) I even ate some Pringles and 2 coca-colas."
Do people eat less healthy foods when sick? Whatever happened to chicken soup?
Any suggestions for Shari?