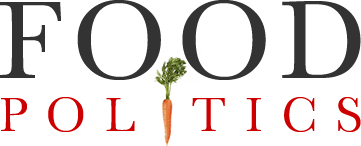 by Marion Nestle
A ban on marketing food to kids?
Consumers International and the International Obesity Task Force have just proposed a ban on global marketing of food to children that goes much further than the voluntary promises of food product companies like Kraft, Kellogg, and PepsiCo. The proposal calls for:
No radio or TV advertising of junk foods (including beverages) from 6 a.m. to 9 p.m.
No marketing of junk foods on social-networking Web sites and other forms of new media.
No gifts and toys to promote junk foods.
No use of celebrities to market junk foods.
No use of cartoon characters to market junk foods.
Why are they doing this? Because voluntary industry efforts are not working. I wonder how far they will get with this thoughtful and hard-hitting proposal.