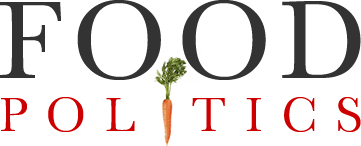 by Marion Nestle
Upside of the food crisis?
According to the Wall Street Journal, the rising cost of food is getting the governments of developing countries more interested in supporting agricultural production by small farmers. This will be a tough row to hoe, as it were, but surely worth it. Can anything good come out of the food crisis? Maybe this?
Today's WSJ coverage of the world food crisis provides a nifty interactive map. Click on the country and the map tells you how its farmers are doing and how its government is reacting to rising food prices.