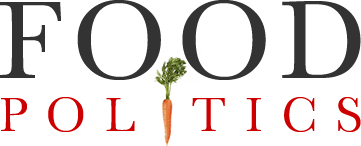 by Marion Nestle
Truvia/Stevia safety research!
Sherry Weiss Poall of the RF Binder agency, which does public relations for Cargill, was kind enough to send me the collection of research studies the company is using to demonstrate the safety of Truvia/Stevia. The studies just came out in a supplement to Food and Chemical Toxicology, July 2008. Journal supplements typically are paid for by the research sponsor, in this case, Cargill. The authors of the dozen or so papers are scientists at Cargill and Coca-Cola or "independent" scientists who were paid for their work by Cargill "for consulting services and manuscript preparation." The papers cover the chemistry and metabolism of stevia, its effects on human blood pressure and diabetes (none reported), and its effects on rats (minimal problems and only at absurdly high doses). Their entirely predictable conclusion: Truvia/Stevia is safe.
Stevia is a plant extract.  It isn't poison ivy, it's been around for awhile, and it ought to be safe. But sponsored research always raises questions about the objectivity of the science, especially when the papers read like press releases, which these do. I can't wait to see what the FDA makes of all this. In the meantime, it's on the market as an unapproved product.