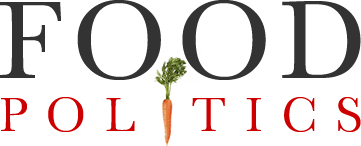 by Marion Nestle
Salmonella in pet food?
If I learned one thing from my research on the 2007 pet food recalls it is surely that the food supplies for pets, people, and farm animals cannot be separated; they are one and the same.  This is because pets eat the parts of animals that we don't and surplus pet food is fed to pigs, chicken, and fish, which we do eat.  Now we have further reason to be concerned about how pet food is made; pet food contaminated with Salmonella can cause infections in people.  The Centers for Disease Control and Prevention has just published its epidemiological investigation, of infections caused by dry dog food produced at a plant in Everson, PA owned by Mars Petcare.  Scientific American even thinks that this is worth writing about.  Me too, obviously, particularly because cases are still cropping up even though Mars issued recalls.
Update, November 10: the New York Times reports on this.