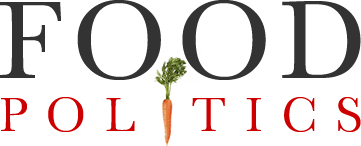 by Marion Nestle
Center for Consumer Freedom exposed
Thanks to Robyn O'Brien of AllergyKids.com for telling me about CREW (Citizens for Responsibility and Ethics in Washington) and its website devoted to exposing Richard Berman (www.bermanexposed.org) and the various nefarious activities of his Center for Consumer Freedom.  The Center is set up in a way that allows it to keep its clients secret.  This allows groups like the National Restaurant Association to pretend they are interested in public health while supporting the Center's attack-dog tactics against critics (like me and others – see previous posts).  A source of information about this group is most welcome.
Update September 13, 2009: By this time, I suppose everyone has seen the open letter written by Rick Berman's son, David, formerly with the Indie rock group Silver Jews.  Dated January 19, 2008, it is titled "My father, my attack dog."  It begins, "Now that the Joos are over I can tell you my gravest secret. Worse than suicide, worse than crack addiction: My father."   A heartbreak.
Update June 24, 2010: PR Watch has a feature on Rick Berman.