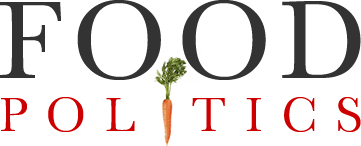 by Marion Nestle
Pesticides in Chilean farmed salmon?
Among the many publications that flood my snail mailbox is the trade magazine, Pacific Fishing. I'm not sure why it gets sent to me but I do look at it since it covers a world I know little about.   The May issue has several articles about banned pesticides in Chilean farmed salmon.  I had completely missed this story, even though the New York Times discussed the problem on February 5.  That was the day the Pew Environmental Group revealed the results of its FOIA (Freedom of Information Act) request to the FDA.  The otherwise undisclosed documents say farmed fish from Chile contains residues of pesticides banned by the FDA since 2007.
But Chile is not alone in using banned pesticides.  British Columbia salmon farmers use SLICE, a pesticide that kills sea lice.  Because such pesticides are toxic, it is not surprising that they also seem to be killing local prawns and other invertebrates along the Canadian West Coast.
A Pacific Fishing reporter, Don McManman, went to great pains to find out what the FDA was doing about all this.  His interview makes entertaining reading.  The FDA's final answer?  Looking into it, apparently.
I'm wondering why the Pew Group had to file a FOIA request to get information that the FDA should be releasing to the public.  The lack of disclosure makes it appear that the FDA cares more about protecting the salmon farming industry than consumers, especially now that the public has the right to choose.  Seafood has Country-of-Origin labeling (COOL).  With COOL , you can see whether farmed salmon comes from Chile or British Columbia and decide for yourself whether you want to eat fish raised on pellets containing banned pesticides.
Want to check out the documents?  Go to the Pacific Fishing website, then Resources. Scroll down and look for "Insecticides–It's What's for Dinner," "Chile Salmon Report," and "Chilean Contamination History."