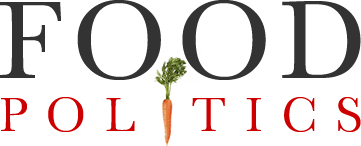 by Marion Nestle
Prevent childhood obesity: drink water?
I can hardly believe it but just having drinking fountains in schools (and no sugary drinks) seems to be enough to reduce the risk of obesity in kids by 31%.  This astonishing result is reported in the latest issue of Pediatrics. Investigators arranged to have drinking fountains installed in about half of 32 elementary schools in "socially deprived" areas of Germany.  They also prepared lesson plans encouraging water consumption.  Kids in the intervention schools drank more water and reported consuming less juice.
Could we try this here?  The barriers are formidible.  First, the water fountain problem.  Water fountains must (a) be present, (b) be usable, (c) be clean and sanitary, and (d) produce water that is free of harmful chemicals and bacteria.  All of these are problematic.  I once tried to find out whether the water in school drinking fountains in New York City had been tested and was known to be safe to drink.  I had to file a FOIA (freedom of information act) request to get testing data.  This came from only a few schools and from water going into the fountains, not coming out of them.
And then there is the soda problem.  Schools in Germany do not have vending machines all over the place and kids do not have access to sodas, juice drinks, and other such things all day long.  Ours do.
But doesn't this study suggest that if we got rid of vending machines and junk foods in schools – and made sure water fountains worked, were clean, and distributed clean water – that we could make a little progress on preventing childhood obesity?  Worth a try, no?