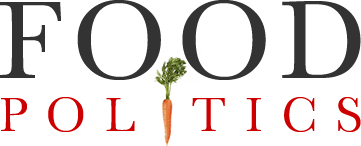 by Marion Nestle
Marketing ploy of the week—and for schools, yet
Sigh.
According to Business Wire, Kraft Heinz, the company that owns Capri Sun, is donating "5 Million Pouches of CAPRI SUN Filtered Water to School Districts as Schools Turn Off Water Fountains"
The brand apologizes for swapping juice for filtered water and captured reactions of kids in a light-hearted campaign
PITTSBURGH & CHICAGO–(BUSINESS WIRE)–While every schools' plan to return looks different this year, kids know that recess will be on recess, masks won't just be for Halloween and that water fountains will be off limits. CAPRI SUN knows this is a hard time for kids, so to help students have a safe and fun way to get water this school year, the brand is swapping its juice for filtered water. CAPRI SUN is donating 5 million filtered water pouches to schools in the Chicagoland area and Granite City, where its factory is located.
The company is running a sweepstakes to accompany its donations.
Shouldn't we be happy that the company is donating water, and not the typical Capri Sun sugary drinks?
No.  Why?
This is marketing aimed at children (children can't tell the difference between information and marketing, unless taught).
This is marketing a sugary beverage brand to children (children are highly susceptible to this kind of marketing).
This is marketing packaged water to children (tap water is drinkable in most places in the U.S.  If not, schools should be providing readily available urns of water).
The total value of the sweepstakes prizes is $400 spread across five "winners"(pretty cheap)
Capri Sun markets its products as juice drinks (but typically have 10% or 0% juice)
I was curious to see what the company says about its products, and looked up this one.
Doesn't this look healthy?  Here's what's in it (note: concentrates are a euphemism for sugars):
FILTERED WATER; SUGAR; PEAR AND GRAPE JUICE CONCENTRATES; CITRIC ACID; ORANGE, APPLE, AND PINEAPPLE JUICE CONCENTRATES; NATURAL FLAVOR.
One pouch contains 13 grams of added sugars.
These are ultraprocessed sugary drinks, best avoided or consumed only rarely, and never marketed to children.