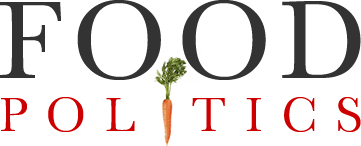 by Marion Nestle
Organic wine: clarification of the rules (?)
You would think that the labeling of organic wine would be simple, but you would be so wrong.  Just for fun, here's who does what in the federal government when it comes to food and beverages.  For the most part:
USDA does meat and poultry
FDA does everything else
Except alcohol, which is done by the Alcohol and Tobacco Tax and Trade Bureau (TTB)
Except that USDA does all organic food
Except for organic wine, sort of
Problem solved: USDA and TTB have made a deal.  TTB will do organic wine
Except that USDA has just changed the rules
Got all that?
I won't try to reproduce the rules for organic wines; they look too much like what I've just written.  Take a look at judge for yourself.  I'm just happy that all this has been straightened out.