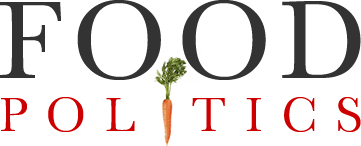 by Marion Nestle
CSPI sues Denny's over salt
Center for Science in the Public Interest has just sued Denny's for failing to disclose the amount of salt in its fast foods.  I heard about this from a reporter from Nation's Restaurant News who thought the suit was absurd.  Everyone knows Denny's food isn't healthy, she suggested.  Maybe, but I had no idea how much salt the foods contained, and I'm supposed to know such things.
The figures that follow refer to the sodium content.  Sodium is 40% of salt (the other 60% is chloride) so 4,000 mg sodium is equivalent to 10,000 mg salt (10 grams).  The standard recommendation for healthy people is 2,300 mg sodium per day.  People with hypertension are supposed to restrict sodium to 1,500 mg.  With that said, try these examples and remember, this is sodium:
2,580 mg   Moons Over My Hammy sandwich  (ham, egg, cheese)
4,120 mg  Spicy Buffalo Chicken Melt with regular fries
5,690 mg  Meat Lover's Scramble (eggs, bacon, sausage, bacon)
I see this as a flat-out issue of consumer choice.  If people want more salt, they can always add it at the table, but those of us want less salt don't have a choice at all.  We are stuck with what is served to us and if we don't know how much salt the food contains (and taste isn't necessarily a reliable indicator of amount), we have no choice about the amount we are eating.
Litigation is not my favorite public health strategy but in this situation it seems like the only current option.  Voluntary salt reduction isn't happening across the board, the FDA is up to its ears in food safety problems, so there is a huge vacuum waiting to be filled.  I will be interested to see what happens with this suit, and I'm not as convinced as the Nations Restaurant News reporter that it will be so easy to dismiss out of hand.
Later addition: I've just seen this from the industry-sponsored American Council on Science and Health, which thinks the CSPI lawsuit frivolous, to say the least:  "Maybe [CSPI's] Michael Jacobson doesn't want the public to have the choice of what he considers unhealthy food."  That says it all!