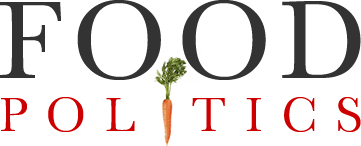 by Marion Nestle
Industry abandons Smart Choices!
The Connecticut Attorney General, Richard Blumenthal, announced yesterday that all eight food companies involved in the Smart Choices program have agreed to drop out pending his investigation and the FDA's decision about front-of-package labeling.  Says Blumenthal:
Food manufacturers now realize that continued use of the logo would only mislead and compound consumer confusion. Other food labels richly deserve the same scrutiny — which we will give them with relish.

My investigation into Smart Choices, now supported by the FDA, continues to seek any scientific research or evidence behind a program that promotes mayonnaise, sugar-loaded cereal and ice cream as Smart Choices.

Many in the food and beverage industry have sugarcoated their labels — diverting and distracting consumers from nutrition truth, and pushing them toward obesity and disease. Self responsibility and good parenting are key to healthy lifestyles, but impossible when food manufacturers misguide them.

Our initiative should send a message to other food manufacturers that labeling must be completely truthful and accurate without hype or spin, especially when appealing to children. I am strongly encouraged by interest in our investigation by other attorneys general who can form a powerful coalition against misleading or deceptive food labeling.
Keep an eye out for what other city and state attorneys will be doing about food labels.   FDA: get busy!