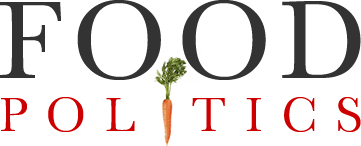 by Marion Nestle
The latest on too much salt
The British Medical Journal has a new meta-analysis of 13 studies of the health effects of high salt intake.  Its conclusion:
High salt intake is associated with significantly increased risk of stroke and total cardiovascular disease. Because of imprecision in measurement of salt intake, these effect sizes are likely to be underestimated. These results support the role of a substantial population reduction in salt intake for the prevention of cardiovascular disease.
In commentary, the authors insist that regulation is needed.  The effects of salt are large:
a 5 g reduction in salt intake at the population is associated with a 23 per cent difference in stroke rates, and a 17 per cent difference in total cardiovascular disease….eating less salt could avert 1.25 million deaths from stroke and almost 3m deaths from cardiovascular disease – and these projections are…conservative because of imprecision in assessing salt intake.
Why regulation?  Because nearly 80% of salt enters the diet through processed and pre-prepared foods.  The rest is about equally divided between naturally occurring salt in foods and salt added at the table.   To reduce salt, food manufacturers and restaurants need to cut down, and all of them have to do it.
This is because the taste for salt depends on how much is eaten.  On a low salt diet, even lightly salted foods taste salty.  But if you are used to eating a lot of salt, it takes even more to taste salty.  So the object needs to be to reduce salt in the diet across the board.
I'm hearing a lot these days about how federal agencies are getting interested in the salt issue.  Stay tuned on this one.
And have a safe, healthy, delicious, and lightly salted thanksgiving!