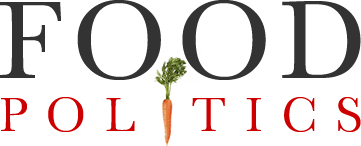 by Marion Nestle
The news from China: two executions
Remember last year's scandal about the 300,000 Chinese infants who developed kidney disease after being fed infant formula laced with melamine?  That anyone would put melamine into infant formula was shocking on its own (although the previous year's scandal over melamine in pet food ought to have been fair warning, as I explained in my book, Pet Food Politics).
Even more shocking is that the Sanlu infant formula company knew about problems with its milk long before it issued a recall, in part because it did not want to embarrass the country just prior to the start of the Olympic games in Beijing.
Now, Chinese authorities have executed two men deemed responsible for adding melamine to the milk powder sold to Sanlu.  The Sanlu manager was given a life jail sentence, and 18 others involved with the Sanlu company also have been jailed for up to 15 years.
One can always debate whether the punishment fits the crime but a BBC press account quotes a lawyer who laid the blame on
an inadequate regulatory system…It's hard to understand why these people are give such harsh punishment because generally speaking… there is a lack of monitoring and regulation…It's the food supervision and inspection authorities that are responsible for this.
Congress, take notice: pass that food safety bill now!