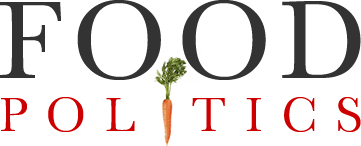 by Marion Nestle
On the food safety front…
Cookie dough: Nestlé reports that it has again found E. coli O157:H7 in its cookie dough and will now be heating the flour before using (see, the New York Times account, and the report from FoodProductionDaily.com.
This is odd.  How do they know that the flour is the carrier?   As I discussed in previous posts, the source of the contaminating bacteria has either not been found or not announced.  This action implies that the company must think the flour is at fault.  Let's hope so.  We certainly don't want the chocolate bits to be the carrier.
FDA news: The FDA announced yesterday that it has appointed Michael Taylor as Deputy Commissioner for Foods.  This is a new office at FDA which, if Congress ever gets around to passing it, will be responsible for implementing the preventive control provisions of the food safety bill.  Peventive control, I've just learned, is the new euphemism for HACCP (Hazard Analysis and Critical Control Point).
As I describe in a previous post, Mr. Taylor's appointment is not without controversy but his expertise in food safety runs deep.  I think this is a good move for FDA.
Update January 15: And here is what the Washington Post and the New York Times have to say about Taylor's appointment.  I'm quoted in the Post story.
He is the quintessential revolving door," said Marion Nestle, a professor of nutrition, food studies and public health at New York University. Taylor's support for BGH and Monsanto's other genetically modified products at the FDA was "questionable," she said. "On the other hand, when he went to USDA, what he did there was absolutely heroic. He's been very strong on food safety.