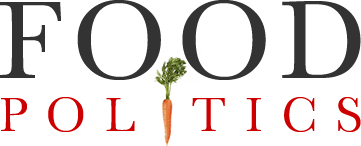 by Marion Nestle
GM corn causes organ problems in rats?
French investigators have published a reinterpretation of some feeding studies in small samples of rats.  The studies were done originally by Monsanto to test three varieties of the company's genetically modified corn.  These investigators obtained the data from the feeding trials as the result of a court case in Europe, which Monsanto lost.   They analyzed the data using their own statistical methods.
I found the paper extremely difficult to read, in part because it is written in exceptionally dense and opaque language, and in part because it presents the data in especially complicated tables and figures.  I must confess to giving up trying to make sense of it and will simply present its conclusion:
our data strongly suggests that these GM maize varieties induce a state of hepatorenal toxicity. This can be due to the new pesticides (herbicide or insecticide) present specifically in each type of GM maize, although unintended metabolic effects due to the mutagenic properties of the GM transformation process cannot be excluded…All three GM maize varieties contain a distinctly different pesticide residue associated with their particular GM event (glyphosate and AMPA in NK 603, modified Cry1Ab in MON 810, modified Cry3Bb1 in MON 863). These substances have never before been an integral part of the human or animal diet and therefore their health consequences for those who consume them, especially over long time periods are currently unknown. Furthermore, any side effect linked to the GM event will be unique in each case as the site of transgene insertion and the spectrum of genome wide mutations will differ between the three modified maize types.
And here is Monsanto's response.  I would be most intererested to hear the opinion of animal toxicologists on these studies.