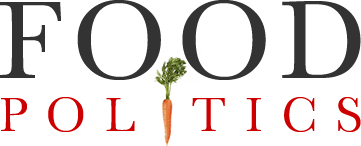 by Marion Nestle
Retailers and the GM salmon problem
A coalition of consumer, health, food safety and fishing groups behind the "Campaign for Genetically Engineered (GE)-Free Seafood" is recruiting grocery store chains to agree not to sell genetically engineered seafood even if the FDA allows it to be sold.  The campaign is aimed at the genetically modified AquaBounty salmon, which the FDA has had under consideration for ages, with no decision in sight.
The stores that have pledged not to sell GM salmon include Trader Joe's (367 stores), Aldi (1,230 stores), Whole Foods (346 stores in U.S.), Marsh Supermarkets (93 stores in Indiana and Ohio), and PCC Natural Markets (9 stores in Washington State) and co-ops in Minnesota, New York, California, and Kansas.
This is a big deal because other GM seafood are in the research pipeline.  Large percentages of Americans say they oppose GM seafood and that the FDA should not allow it to be marketed.
And if the FDA does approve it, the agency is highly unlikely to require any special kind of labeling.
This reminds me of what happened to genetically modified tomato paste in the U.K.  Supermarket chains were selling the cans with labels clearly indicating that they were "produced from genetically modified tomatoes."  The stores priced them favorably, and customers bought them — until Monsanto shipped unlabeled corn to Great Britain and caused a furor.
Retailers decided that they had plenty of tomato paste, didn't need upset customers, and refused to continue selling the GM varieties.
Retailers call the shots in this situation.
I think much of the public distress over GM foods is because of lack of transparency.  Without labels, customers cannot exercise freedom of choice.