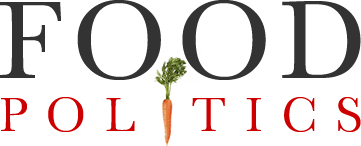 by Marion Nestle
Menu labeling: What's new?
Today I'm doing a roundup of items about menu labels.  Remember them?
The President signed calorie labels into law when he signed the health care act more than three years ago.
The FDA has still not issued rules for them.
Where are they?
The Associated Press tried to find out.
It quotes FDA Commissioner Margaret Hamburg :
There are very, very strong opinions and powerful voices both on the consumer and public health side and on the industry side, and we have worked very hard to sort of figure out what really makes sense and also what is implementable…menu labeling has turned out to be one of the FDA's most challenging issues.
Why?  The restaurant and food industries don't like it.  They want exemptions for movie theaters, airplanes, bowling alleys and other businesses whose primary business is not to sell food.   And alcohol, of course.
And rumors continue that the White House Office of Management and Budget is holding them up.
Will menu labels work?
They certainly work for me.
And it looks like they might work for other people too, especially if accompanied by traffic-light labels indicating calorie levels.  Or so says a recent study from Oklahoma State.
Calorie counts most influenced purchases when accompanied by a green light label for foods with less than 400 calories, a yellow label for foods with between 401 and 800 calories, and a red label on those with more than 800 calories.
Are the posted calorie amounts accurate?
With just a few exceptions, they are close enough not to worry about, says Consumer Reports.
Come on, FDA, get the rules out so everybody can have as much fun with these as I do.