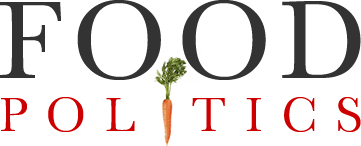 by Marion Nestle
The Coke "chairs" ad: Stand up for Coke!
I'm indebted to Yoni Freedhoff for posting Coca-Cola's latest anti-obesity initiative, this one in Spain.
Will Chairs conquer the world?  Not if you stand up for Coke!
"What if we stand up?" is the message.  OK, this is not an absurd idea, in theory.  As Mal Nesheim and I review in our book Why Calories Count, plenty of evidence supports the health benefits of standing and fidgeting, rather than sitting.  
But this ad comes from Coca-Cola, as part of its "4 commitments to fight overweight and sedentary lifestyle" campaign.
Why would Coke do this?  As BrandChannel says, "to get out ahead of the negative "sugary drinks" PR wave."  It notes that Coke just signed a new bottling agreement in Spain, where it also launched "Happiness" ATMs as part of its global " Open Happiness" campaign.
But in "Chairs," gone is Coke's role in promoting health. Sure, it's meant to be funny but the substituted message is about how it's the consumer's fault for sitting down so much. Coke is implying that its a third, disintereted party and that consumers should take it up with their chairs (which, really, is another way of saying consumers should take it up with themselves). 
The ad follows others run in the U.S. and in the U.K.
What I love best about the Spanish ad is that it could have come right out of The Onion.   Its writers argued that the ferocious opposition to Mayor Bloomberg's 16-ounce soda plan proves that Americans are willing to stand up for their beliefs.
Dr. Freedhoff points out another irony: Coca-Cola is in the business of selling chairs (who knew?).
Collectibles!