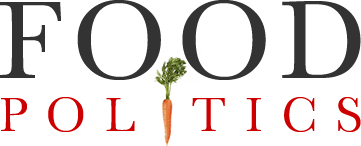 by Marion Nestle
Is Stonyfield yogurt upping its sugar?
Maybe it's a coincidence but now that Gary Hirshberg has left Stonyfield to work on Just Label It!, its parent company, Dannon, is sweetening up its "Blends" yogurts.  
Or so writes a reader:
Yes it's more sugar!  In the French Vanilla (6 oz cup), they added 10 g (from 17 – 27g)! 

In the Peach (also 6 oz cup) they added 6g (from 20 -26). 

It's so bad that kids are fighting over it.  

We have noticed that they are eating less fruit because they want that sugar in the yogurts.
As I wrote of the competition between Dannon and Yoplait (owned by General Mills) in the yogurt chapter of What to Eat, 
The chief weapon in the yogurt battles is sugar.  Both brands are desserts.  Sugars constitute 55 percent of the 80 calories in Go-GURT, 67 percent of the 90 calories in Danimals Drinkable, and 68 of the 170 calories in Danimals XL.  Even in Stonyfield's YoBaby organic yogurts…53% of the 120 calories come from added sugars.  Some of Stonyfield's yogurts for older kids appear berry-flavored, but they have no fruit at all….
The book was published in 2006.  In this instance, I'm sorry that it's holding up so well.