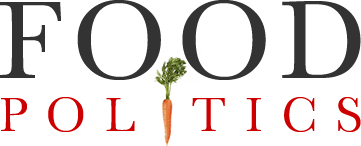 by Marion Nestle
FDA approves genetically modified salmon, and it won't be labeled
The FDA has spent at least four years coming to this decision.  In previous posts, I've discussed.
What more to say?  Only that federal agencies are tone deaf about the GMO issue.
The FDA thinks that just because it judges the salmon safe to it, that automatically makes it acceptable to the public.
But as anyone who knows anything about risk communication can tell you, even if the salmon is safe to eat, the public may not want it for a host of other reasons.
The decision not to label the salmon, is also tone deaf.  The FDA bases its decision on its decision that genetic modification is not material, meaning that the GMO fish has a similar nutrient composition to wild or other farm-raised salmon.
But the FDA requires labeling of plenty of other non-material processes: made from concentrate, previously frozen, and irradiated, for example.
As far as I can tell, the FDA has learned nothing about risk communication in the 20 years since it approved GMO foods for production and consumption.  The protests are already underway, some from members of Congress.
Politico Pro Agriculture quotes Senator Lisa Murkowski (Dem-AK):
"We have made no bones about the fact that this is wrong, not only for Alaska and our wild salmon stocks…but around the country," she said, adding: "At a bare minimum people around this country need to know what they are serving their families when it comes to seafood."

Murkowski said the draft labeling guidance released today fell short of what consumers need and plans to "continue the fight" against the fish.
This will be interesting to watch.
The FDA documents
News