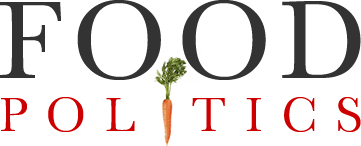 by Marion Nestle
Backyard chickens: an art, a science, a social movement
Just before it closed last weekend, I got to see the delightful exhibit on the history of backyard chickens in the lobby of Cornell's Mann Library.  Cornell, it seems, houses a major collection of items on chickens in its Rice Poultry Collection.  This collection, named after James E. Rice, the first professor of poultry husbandry in America, contains more than 800 pre-1900 volumes on poultry science.
These were fun to see in this wonderfully curated tiny exhibit.  The few cases displayed books, pamphlets, photographs, and some enviable chicken-raising collectibles, old and new.  The early 20th century books on backyard poultry raising look just like the ones being produced today.  In between, of course, came massive industrial chicken production, as the curator's notes explained.
The curator, Liz Brown, says the library is working on a permanent, online version, which should go up on the Mann Library site sometime this summer.
In 2002, I was lucky enough to be invited to speak at the Yale conference on "The Chicken: Its Biological, Social, Cultural, and Industrial History from Neolithic Middens to McNuggets."  That conference, keynoted by a then relatively unknown journalist, Michael Pollan, made it clear that chickens were a key component of the food revolution and well worth the attention of activists and advocates, as well as scholars.
You think this idea is too far-fetched?  I have to admit not quite getting it until Sabrina Lombardi, a student in my Food Sociology/Social Movements class at NYU last semester, wrote a terrific paper on chicken raising and pointed me to the new magazine, Backyard Poultry ("have you hugged your chicken today?") and the Chicken Revolution website.  This last comes complete with a logo that says it all.   Happy weekend!