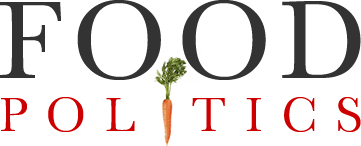 by Marion Nestle
Wild Alaskan seafood: sustainability
One point of the Alaskan Seafood Marketing Institute's invitation to visit remote fishing and processing operations was to publicize the state's fish sustainability initiatives (see Note below).
Everyone wants to catch fish.  But who has the right to catch them?  Fish swim long distances and pay little attention to political borders.  The commercial fishing industry is highly efficient at using technology to catch fish (the fish hardly have a chance).  And cultural issues are involved, as well as economic issues.  Indigenous communities have long standing cultural traditions related to fish.
Fish stocks are not infinite.   Hence, the need for management.
In Alaska, fisheries management is so complex that it takes a chart to explain how it works.  The goal is to have enough seafood available so all the stakeholders in the fish system can make a living.  Salmon, groundfish, halibut, and crab each require a different agency to manage stock conservation, set policy (local, national, and international) for who is entitled to fish, and enforce the rules.
For example, the Alaska Department of Fish and Game regulates the amounts of fish that can be taken, the Alaska Board of Fisheries decides who gets permits to fish, and Alaska Wildlife Troopers make sure everyone follows the rules.
The main management tools limit the time and place where fishing is allowed, and limit the number of commercial groups allowed to fish.  Alaskan fisheries are closed unless the Department of Fish and Game says they are open.   Nobody can fish in a closed area.
The number of fishing permits is fixed and finite, making them a market-driven commodity.  They are often handed down from generation to generation, but also can be sold.   A king salmon permit, for example, might cost as much as half a million dollars.  Yes, this allows rich commercial fishers to work in Alaskan waters.  But fishing area controls are democratic.  A closed fishing area is closed to rich and poor alike.
This system creates some tricky situations.  On the day we observed fishing in action near Sand Point, the area was open to salmon fishing. But it was closed to cod fishing.
The boat shown here was out salmon fishing.  It caught salmon, but also picked up an almost equal number of cod (we were told this was highly unusual).
The salmon would go to the cannery to be processed.  The best salmon would be processed with special care by Aleutia, an organization specializing in high quality Alaskan wild salmon getting high prices for fishermen.
The salmon were caught legally.  The cod, however, were by-catch.  They were not supposed to be caught in the salmon nets or, for that matter, at all that day.
What happened to the caught cod?  We ate one of them for dinner that night, prepared for us by Michael Cimarusti, chef owner of Providence (Los Angeles), who conveniently was a member of our group. It was worth the trip.
The others went for personal use or were thrown back into the sea to become food for crab or other seafood.  Under the rules, they could not be sold.
Does this complicated management system work?  It looked to me like it does the job pretty well.
Stocks of major Alaskan seafood—salmon, groundfish, halibut, and crab—are holding their own.
Everybody who fishes or depends on fish complains that they don't get the chance to get enough of their fish.
Now, if only this system could go international, we might have a shot at keeping fish in the sea.
Tomorrow: Wild Alaskan salmon, from ocean to table.
Note: The Alaskan Seafood Marketing Institute is a trade association for seafood processors::
The Alaska Seafood Marketing Institute (ASMI) was created over twenty years ago as a cooperative partnership between the Alaska seafood industry and state government to advance the mutually beneficial goal of a stable seafood industry in Alaska. It is Alaska's "official seafood marketing agency", and is established under state law as a public corporation…[It] is divided into three distinct marketing programs: international, foodservice and retail. All three programs are designed to enhance the appeal and popularity of Alaska Seafood. The international program operates in the European Union, China, and Japan, while the retail and foodservice programs conduct their activities in the U.S.