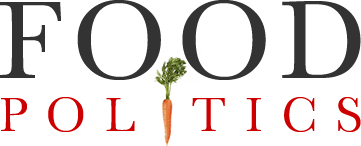 by Marion Nestle
Supplements in trouble—again!
You have to pity the poor supplement industry.  It is taking a real beating these days.
First, the Government Accountability Office told a Senate committee that the dietary supplement industry routinely uses "questionable and deceptive" marketing practices and gives potentially dangerous advice.
USA Today agreed.  In an editorial, it noted that:
Industry spokesmen have gotten away for years with minimizing all this as just the work of a handful of bad apples. Lobbyists say responsible makers and distributors should not be burdened with more government oversight. But the problem is big enough that another GAO study last year found nearly 1,000 reports in a 10-month period of specific health problems linked to supplements, including nine deaths, 64 life-threatening illnesses and 234 hospitalizations. Nobody knows how many other incidents never got reported.
In defense, an industry spokesman blamed the FDA:
As FDA Deputy Commissioner Joshua Sharfstein acknowledged last week, DSHEA strikes the right balance, but FDA needs to do more to maintain that equilibrium. FDA must use the tools it was given under the law to address the issues that hurt the credibility of responsible companies and undermine consumer confidence.
And now, the September issue of Consumer Reports list the "Dirty Dozen" supplements that research links to nasty problems such as cancer, coma, heart problems, kidney damage, liver damage, or death: aconite, bitter orange, chaparral, colloidal silver, coltsfoot, comfrey, country mallow, germanium, greater celandine, kava, lobelia, and yohimbe.  The FDA has been warning about the ones shown in red for years.  But these and the others are still on the market.
Among other suggestions, Consumer Reports advises:
Beware of these categories. Supplements for weight loss, sexual enhancement, and bodybuilding have been problematic, the FDA said, because some contain steroids and prescription drugs.

Don't assume more is better. It's possible to overdose even on beneficial vitamins and minerals. Avoid any product that claims to contain "megadoses."

Report problems. Let your doctor know if you experience any symptoms after you start taking a supplement…do it yourself at www.fda.gov/medwatch or by calling 800-332-1088.
Research in the right places. Be skeptical about claims made for supplements in ads, on TV and by sales staff. If a claim sounds too good to be true, it probably is.
Consumer Reports provides online links for assessing supplements at www.ConsumerReportsHealth.org.
Yes, I know half the U.S. adult population takes supplements and nearly everyone who takes them claims to feel better as a result.  The science, however, consistently produces reasons for skepticism, if not caution.
I discuss this discrepancy in Food Politics. Take a look and decide for yourself!