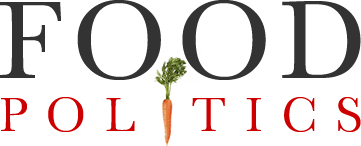 by Marion Nestle
FTC still begging for food company data on marketing to kids
OK, so "begging" isn't quite the right word.  The FTC (Federal Trade Commission) has issued subpoenas to 48 food companies demanding information about their marketing practices aimed at children.
The FTC tried this once before and issued a report in 2008 based on the information it received.  But companies were not exactly forthcoming with the data.  In the present political climate, they will foot-drag this time too.
According to ThePacker.com, the FTC is asking for asked for nutritional data on the companies' products as well as marketing information by December 1.
The FTC is quoted as saying that none of this is expected to lead to new regulations.  I guess the FTC is trying to do what it can under challenging circumstances.
But let me ask again: where is the FTC's long-awaited report on nutrition standards for marketing products to kids?  If it can't even get that report out, can the new subpoenas do any good?