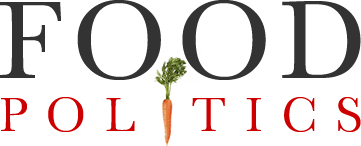 by Marion Nestle
This is good news? U.N. says 925 million people are chronically hungry
The Food and Agriculture Organization and the World Food Program released their most recent figures on world hunger yesterday.
The good news: the number is 98 million fewer than in 2009, and below one billion.
The bad news: it is 925 million, a level the U.N. considers "unacceptable."
In conjunction with the U.N. report, Oxfam America has released one of its own: "Halving Hunger: Still Possible."  
Oxfam issued a press release on its report:
Ten years after world leaders committed to halve world hunger by 2015, little progress has been made to reduce the number of people who go to sleep hungry, and many hard-won achievements have been undone by the global economic, food and fuel crises….In the ten years since the MDGs [Millennium Development Goals] were agreed, the proportion of hungry people in the world has decreased by just half a percent – from 14 percent in 2000 to 13.5 per cent today.
Gawain Kripke, Policy Director for Oxfam America , said:
A new global food crisis could explode at any time unless governments tackle the underlying causes of hunger, which include decades of under investment in agriculture, climate change, and unfair trade rules that make it difficult for families to earn a living through farming.
The report says that "with a coherent and coordinated global response, halving hunger is still possible."  That, however will require an increase in aid of $75, at least half from developed nations.
Hunger, it says, "is not inevitable; we can end it if we choose to."
But will we choose to?  Doubtful.   The Senate is holding up action on the food safety bill because it is estimated to cost a little over $1 billion, and at least one senator thinks that's too much to pay for a safe food supply, let alone making sure that people have enough to eat.
Here's what today's New York Times has to say about all this.  Oxfam is right.  Hunger is not inevitable.  But why don't we have the political will to do something about it?